State public media funding zeroed out in Dunleavy budget proposal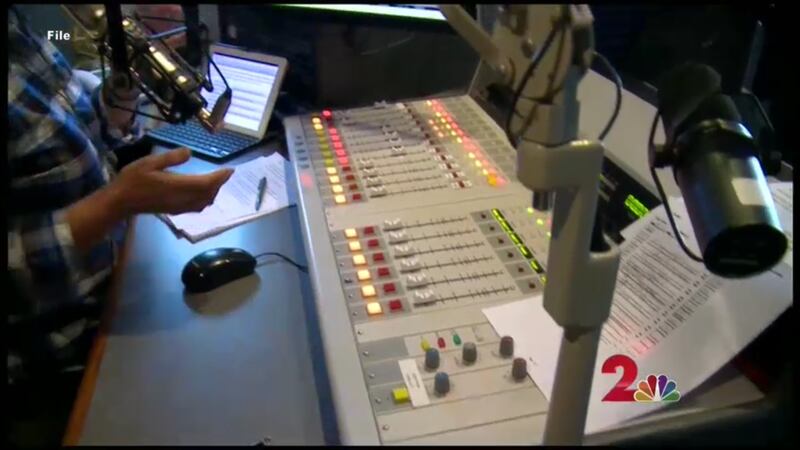 Published: Feb. 14, 2019 at 8:38 PM AKST
The governor's amended budget includes proposed changes that could impact operations in Alaska across the board, with some of them potentially detrimental to the departments the new budget would affect. One of those is the way some residents in our state get their entertainment, their news, even their emergency alerts: public broadcasting.
For Gov. Dunleavy, it's familiar territory. As he's proposed multiple times before, including as a senator in 2017, his new budget include massive cuts to state funding of public media — specifically, the withdrawal of the state grant for Alaska public broadcasting, totaling an estimated $3,496,100 in cuts to a communications system that reaches 95 percent of all Alaskans.
"This is roughly 12 percent of the budget for the radio stations," said Mollie Kabler, Executive Director of Alaska Public Broadcasting, Inc. "Most parts of the state have access to the content produced by the stations."
Some entities familiar to you might include KAKM-TV and KSKA 91.1 FM in Anchorage — both under the banner of
. Channel 2 reached out to multiple people within broadcasting stations before publishing time, and received no response. Kabler, however said the 27 public radio licensees spread across the state means even residents living in far-flung areas of the state have access to imperative information.
"This is in many places a primary level of access around a potential tsunami, earthquake, follow up," she said, "connecting people in emergencies with emergency officials who save lives every day."
Stations are independently owned, and Kabler works on their behalf. While concerns swirl state wide over implications of the new budget, Kabler - and those bringing television and radio to both urban and rural communities - are left hoping for the best.
In an emailed statement Thursday evening, Dunleavy's Press Secretary Matt Shuckerow wrote: "The Governor's message is clear: we are out of money, we are out of time, and we can no longer spend more than we have. His budget reflects a sincere effort to end the cycle of unsustainable deficit spending – $14 billion over the last four years, while focusing on the core services of government.
"A $1.6 billion deficit and the desire to focus on core services are primary drivers for reducing the state subsidy for public broadcasting," he continued. "Funding will continue to exist for public broadcasting from federal, local, tribal, and private entities."
Kabler noted that while other options outside of state provisions will indeed still exist, the proposed cuts will make it more difficult for entities to receive such funding, she said, since - for example - stations in many cases are expected to raise a certain amount of money before they qualify for federal assistance.
She wouldn't comment specifically on how public media employees have told her they're feeling, or what she herself thinks of the potential cuts, but expressed gratitude for the work being done by those at the stations she helps represent.
"I can say I'm proud of the ongoing news coverage that public media provides to Alaskans," Kabler said, "as they learn about what's happening in the state government."