Recall Dunleavy submits 49,006 signatures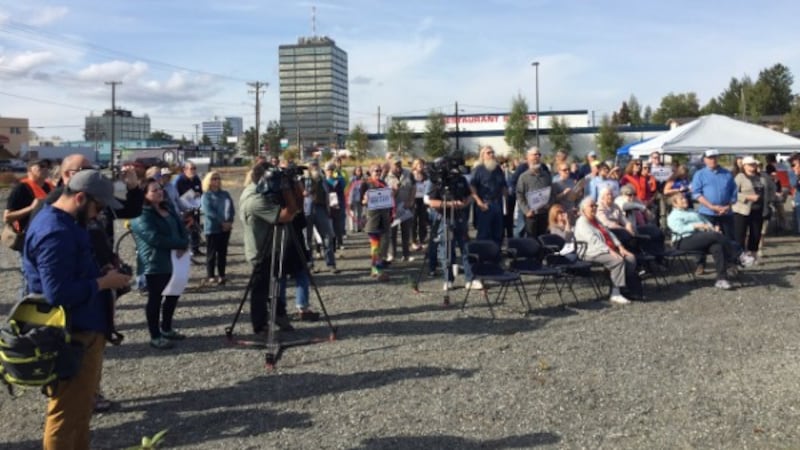 Published: Sep. 5, 2019 at 10:54 AM AKDT
The group pursuing a recall of Alaska Republican Gov. Mike Dunleavy says it submitted approximately 49,006 signatures, which it says is a record.
The Recall Dunleavy group last month said it had surpassed an initial 28,501 signatures needed but planned to collect signatures through the recently-ended state fair to compensate for any that could be disqualified.
Supporters of the Recall Dunleavy campaign march from the CIRI parking lot to the Division of Elections on Thursday, Sept. 5.
The group submitted the signatures to the Division of Elections in Anchorage, which will assess that the signatures belong to qualified voters and that they meet the other statutory requirements. Then, the petition will be passed on to the Department of Law, who will determine whether the grounds listed for recall meet the legal requirements.
The Division of Elections hopes will take 60 days, though the Recall Dunleavy campaign says it hopes the process will be completed in 30 days.
"I see no need to treat this application any differently than other election applications," said Attorney General Kevin G. Clarkson in a press release. "I am here to provide legal advice and defend and uphold the state and federal constitutions. The Department of Law will advise the Division of Elections in the same manner it would any other recall. And 60 days will give us adequate time to do a thorough legal review and provide our legal recommendation to the director."
Recall Dunleavy co-chair and Alaska Constitutional Convention delegate Vic Fisher holds up a certificate at the Division of Elections on Thursday, Sept. 5.
If the application is certified, it would trigger another signature-gathering phase, with supporters needing 71,252 signatures in a bid to try to put the issue to voters.
The group, among other things, accuses Dunleavy of separation of powers violations and violating state law by not appointing a judge within a statutory timeframe.
Dunleavy took office in December.
Copyright 2019 The Associated Press. All rights reserved. This material may not be published, broadcast, rewritten or redistributed.