Renewed search effort finds no trace of Nome hiker reported missing in June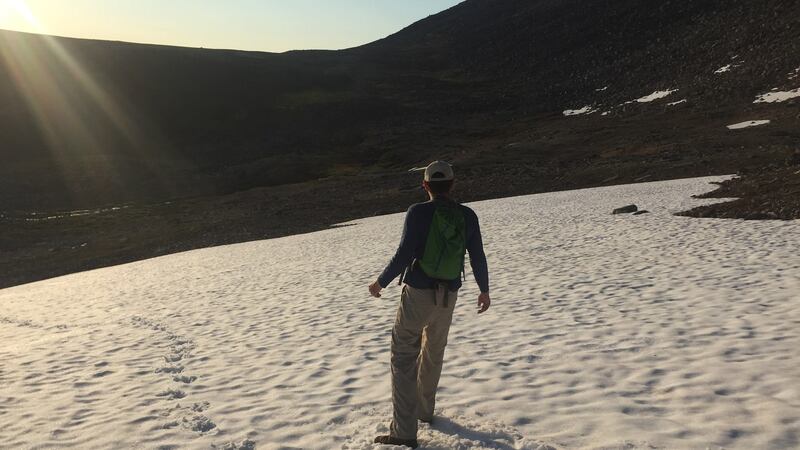 Published: Oct. 20, 2016 at 2:08 PM AKDT
Search and rescue teams in Nome renewed efforts this week to locate a hiker who went missing in June. The new search operation was launched on Tuesday and was called off Thursday morning after crews still couldn't find any sign of 36-year-old Joseph Balderas.
when he failed to show up for work that Monday. During the week-long search effort that followed, crews were able to locate Balderas' vehicle on the Nome-Council Highway but found no trace of its owner.
But on Tuesday, local search and rescue teams decided to try again now that conditions are more favorable for searchers. According to Paul Kosto with the Nome Volunteer Fire Department, thick foliage on the tundra hampered initial search efforts in the summer. The weather at this time of the year is much more conducive to a search effort, especially since the area hasn't seen snowfall yet.
The Nome City Council appropriated $10,000 to mount a new search effort this week. According to Kosto, the money was used to hire a Nevada-based company that helped formulate a search grid and determine the most probable places to look. The money also helped hire search and rescue dogs from the Mat-Su Borough and a charter helicopter.
Despite putting in more than 2500 man hours of search time, crews were still unable to find any trace of Balderas, and the search was called off on Thursday morning. Kosto says rescuers have very little information on where Balderas may have gone.
"Unfortunately, we don't really have a lot of real live data. He did not say 'this is what I'm going to go do today' to anyone. So we have more unknowns than we do knowns," he told Channel 2 in Nome.
Friends of Balderas told Channel 2 in June that he was well known as an avid outdoorsman. It's believed Balderas went missing while out hiking or running. A crowdfunding account asking for money towards the search effort continues to receive donations.