Report: Why AK marijuana testing facilities have a hard time measuring potency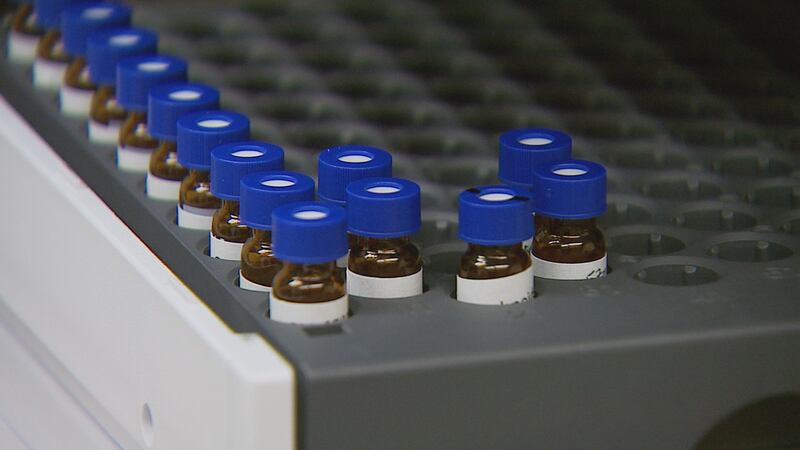 Published: Jun. 11, 2018 at 12:27 PM AKDT
A new report outlines the lack of reliability and accuracy that facilities in Alaska provide when testing the strength and potency of marijuana products, a challenge in recent months to a system already taxed by limited testing groups in the state.
The report, which was issued on June 4, revealed that, although the methodology was similar in the testing facilities, the same marijuana product could be tested and yet yield very different results for potency. The state had some recommendations on how to fix this.
Released by the Alaska Alcohol and Marijuana Control Office and the Department of Environmental Conservation, the
took a series of sampled products, provided them to testers, and recorded their potency (measured in levels of THC).
The goal was to see whether or not that potency was successfully reported the same between the testing facilities. According to the data the study yielded, it wasn't.
In April, Steep Hill, one of only three marijuana testing labs in Alaska, shut down, leaving the state's cannabis growers with only two options for state-mandated testing, CannTest in Anchorage, or Wasilla-based New Frontier Research. However, at the time of the test, Steep Hill and CannTest were the only two labs operating, and were the subject of the state experiment.
The two tested a marijuana muffin, cookie crumbs, capsules, and dried flowers. From those materials, potency was measured by the two testers and assigned a strength level per milligram. The results
One of first sets of cannabis tested, from the banana muffin, was shown to have a 5.2 by CannTest. However, the same sample muffin tested by Steep Hill showed 11.9, over twice the potency CannTest found.
Due to this, the state lab report didn't pull any punches, calling the level of accuracy "insufficient" to even determine which lab's results were more accurate.
"Differently stated, this review could not determine which set of lab results best represents the true potency content of the matrices submitted by AMCO because the level of accuracy assessment is insufficient at both laboratories," the report states.
Following the report's results, AMCO is faced with the very real problem of how to accurately hold retailers accountable for products on their shelves with the state's only testing facilities unable to guarantee their own numbers.
As far as recommendations for how to correct this failing, the report states, "Alaska regulations should require laboratories develop quality assurance activities to characterize the accuracy, precision, and representativeness of all reported data."
Erika McConnell, director of AMCO, said in a statement Monday that they feel "encouraged" by the recommendation on fixing the tests, promising that corrections would "give consumers confidence in the system" as well as "protect public safety, health, and welfare."
Owing to the fact that there are only two state-sanctioned testing facilities, and neither of the two are accurate enough to bet on, buying edibles in the state before the recommendations are implemented by AMCO could be a gamble.