Results are in from study that put pregnancy tests in bars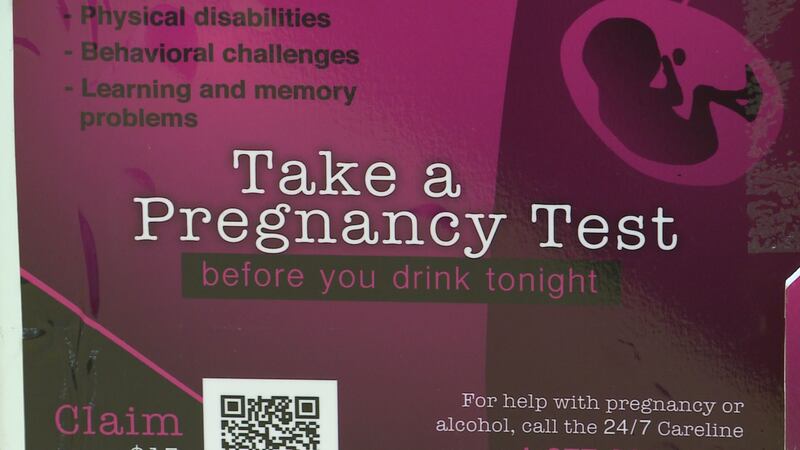 Published: May. 1, 2017 at 5:56 PM AKDT
A two year experiment that brought Fetal Alcohol Spectrum Disorder education and pregnancy tests to bar bathrooms in Alaska stopped some women from drinking. That conclusion comes from researchers with the University of Alaska Anchorage Institute for Circumpolar Health Studies.
"We actually had more than 2,000 women choose to participate in the study. In fact 2,069 women across the state, which is a very large number for Alaska," numbers Director David Driscoll says are statically significant.
Four communities were given the dispensers that included an informational poster. They include Anchorage, Juneau, Homer and Kodiak. The results of surveys were compared to Fairbanks Dillingham and Nome where only the posters were displayed.
The study found the dispensers with the posters were more effective than the posters alone. It also found that 42 women learned they were pregnant and committed to stop drinking.
"Those 42 women, that's a significant public health win that this study was able to create," said Health Policy Fellow Ryan Ray.
The Department and Health and Social Services estimates every child diagnosed with FASD will cost the state between $850,000 and $4.2 million by the time they turn 18.
Through the study, ICHS learned that 90 women reported they were currently pregnant. Nineteen percent said they continued to drink and 81 percent said they stopped after finding out.
Through several interviews, the researchers also learned there can be barriers to accessing pregnancy tests.
"There are significant barriers to pregnancy tests, whether it's costs or privacy and we're able to distribute over 12,000 pregnancy tests in our four partner communities," said Ray.
The study will be published in a national journal which will allow the experiment to be conducted in other communities. Ray and Driscoll say they're working on a strategy to create a holistic approach to FASD prevention with the state and by working with other organizations.
They're also seeking funding from the National Institutes of Health to work on expanding the strategy in other states.