Roadtrippin': Denali program aims to reduce waste with help of local youth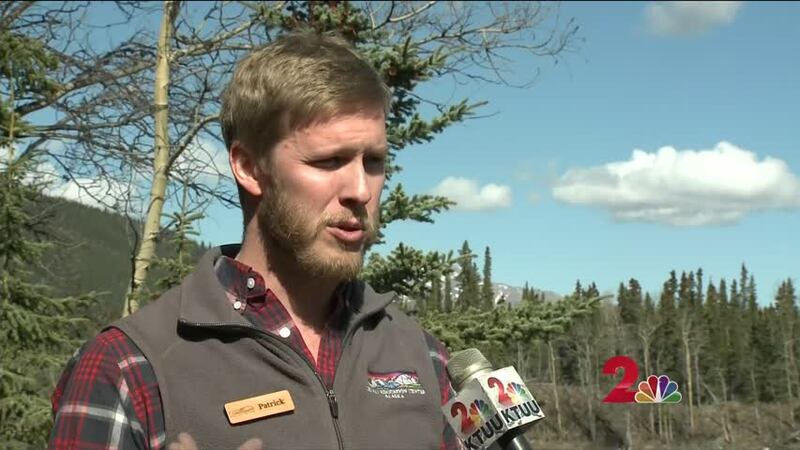 Published: May. 16, 2017 at 6:28 PM AKDT
When it comes to preserving the environment for generations to come, many groups around the world have begun employing students as their go-to guides.
Enter the Denali-based arm of the nationwide movement Zero Landfill Initiative, which challenges students to solve problems of waste in their communities.
"We're engaging youth stakeholders in our local community," said Patrick Kelly, Youth Programs Manager at the Denali Education Center, which formed a Zero Landfill Initiative Ambassadors Program. The program utilizes service learning modeled to have the students go out into their own communities each year and ask, "What are the waste issues in our homes?"
"Find those issues, address them, solve them in real time in the real world," Kelly said. "It's amazing to see what these kids do. Just the creativity, ingenuity it is exhilarating."
Kelly called the program 'incredibly valuable,' since, especially in Alaska, proper waste disposal and new ways to do and avoid that are imperative.
Denali, for example, sees about half a million visitors each year, while there are around 1,750 residents.
"We're dealing with a lot of trash from outside, even just from different parts of the state," Kelly said. "So, how do we mitigate that? How do we reduce the waste, and the burden that's being held by the residents? It is very important."
Kelly said working with young scholars is the most invigorating part of the project.
"There aren't boundaries that are sort of pre-set yet on what can and cannot be done," Kelly said. "They're looking at the adult community and saying, 'Well, they have one way of solving that problem -- why don't we look at this other way?' It's powerful to see what the future holds."
Video by photojournalist Ben Gauthier.