UPDATE: 'Cold, hungry, and tired' 4 children missing from Nunam Iqua found alive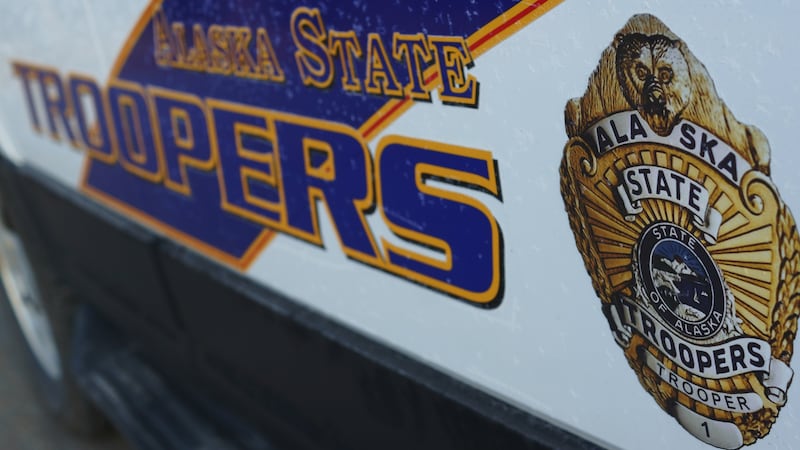 Published: Feb. 3, 2020 at 10:07 AM AKST
Alaska State Troopers say that a U.S. Coast Guard helo responded to and transported all of the children to Bethel where they were taken to YKHC. All four are being treated for severe hypothermia.
While multiple search and and rescue outfits have confirmed that the group of children were found, unharmed — Alphonso Thomas, father of 2-year-old Trey Camille, tells KTUU he heard the news from Trey's mother just before 5 p.m.
"It immediately brought me to tears," Thomas said, "I never would have thought that he would make it. Being two and with weather like that, people usually don't make it ... tough kids, all of them."
Thomas, who lives in Anchorage, had not been briefed on the details of the rescue at the time this article was posted — but plans to arrange a visit with his son as soon as possible.
Bethel Search and Rescue and Emmonak Search and Rescue team members, and Emmonak-based Alaska State Troopers confirm that four children missing from the village of Nunam Iqua were found alive and rescued Monday.
One member of the Emmonak Search and Rescue team said the group had been found by searchers on the ground, who then relayed their location to a helicopter search team. The children had managed to locate a shelter 18 miles south of Nunam Iqua. Along with Emmonak, searchers from Alakanuk, Kotlik and Scammon Bay were part of the search. Riders from Mountain Village were also set to join the operation the following morning.
KYUK reports that:
The children are currently under medical evaluation according to the Emmonak SAR team member, but aside from being "cold, hungry and tired," are believed to be unharmed.
This is a developing story.
A search is underway in the village of Nunam Iqua for four children who were last seen at 1 p.m Sunday, heading out for a snowmachine ride.
Around 6:45 p.m. Sunday, Alaska State Troopers were alerted and an official search was initiated.
AST identified the children as 14-year-old Christopher Johnson, 8-year-old Frank Johnson, 7-year-old Ethan Camille, and 2-year-old Trey Camille.
The mother of three of the missing children, Karen Camille, spoke with Channel 2 by phone on Monday saying, "It's hard for me to think right now, my mind is going crazy."
Camille says the children went out to take a short ride, but "It became an hour and the weather started being bad, and that's when we called for someone to go out and look."
She says one snowmachine initially went out to look and then called for more people to help.
All four of the children are related. Camille confirms one is her brother and the other three are her children.
Describing the boys, she said: "They love to play out, they love to play games."
The search lasted until 2 a.m. on Monday morning, according to Camille who said it resumed again first thing Monday morning.
Helping in the search are helicopters from the Army National Guard and the United States Coast Guard as well as rescue groups from neighboring villages.
Troopers say blizzard conditions are making it hard to see out there and are hampering search efforts.
Copyright 2020 KTUU. All Rights Reserved.