UPDATED: Midtown Sears in Mall to close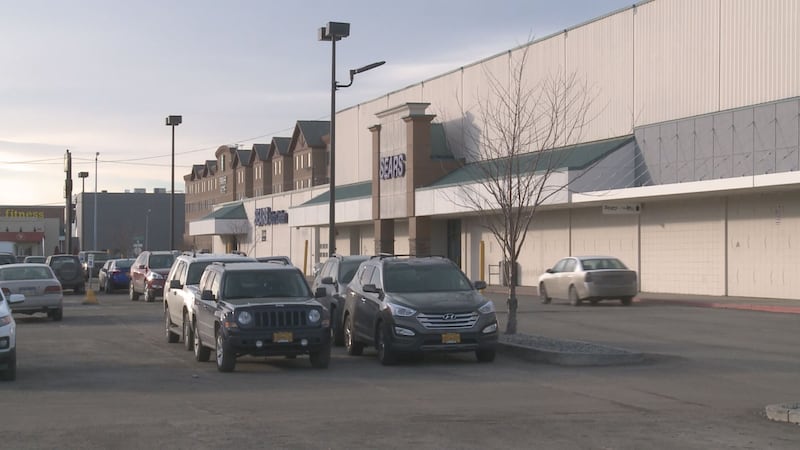 Published: Jan. 4, 2018 at 8:26 PM AKST
According to
, the Sears store at The Mall at Sears, located at 700 E. Northern Lights Blvd. in Anchorage will also be closing.
Larry Costello, a spokesperson for Sears Holdings said "the number of associates impacted is not available. The majority of these jobs are part-time positions." Costello said that employees will receive severance and "will have the opportunity to apply for open positions at area Sears or Kmart stores."
Linda Boggs, the Marketing Director for the mall at Sears, confirmed the closure and said she believed a deal with a new tenant could be reached soon. Boggs said she was not involved in that process and would not confirm who the new tenant may be.
The news that Sears is set to close is not entirely unexpected and the company has been actively looking for a new tenant, Boggs said. "It seemed inevitable that this day would come and fairly soon," she said.
The company that owns the space, Seritage, is an off-shoot of Sears Holdings. Boggs says the company has been releasing retail space for rent, as it's proved more profitable than having them run as Sears stores.
"Sears paid a little over $4 per square-foot for the space that they're in. Some of the releasing that they're doing, they're getting like $16 to $21 per square-foot," said Boggs.
The space is described by Boggs as receiving the highest traffic in Anchorage. "We assume that they will be replaced with a retail tenant that will probably be stronger than they were."
In terms of a new name for what's currently called The Mall at Sears, Boggs said that the mall had narrowed it down to a few options and was doing testing on those. She would not name any of the options currently being considered.
For the mall in general, Boggs says that they're actively negotiating with someone for the Carrs space and they hope a deal will come together in the next three months.
On Thursday, the corporate list of Sears stores to be closed named the Anchorage Sears store located on Old Seward Highway -- it was no longer listed on Friday.
Original Story Thursday, Jan. 4, 2018:
A national retailer is
across the country, including one in Anchorage.
Sears Holdings announced on Thursday the Sears store located at 5900 Old Seward Highway is on the list to close its doors between March and April of this year. The company says the Auto Center will close later this month.
"We will continue to close some unprofitable stores as we transform our business model so that our physical store footprint and our digital capabilities match the needs and preferences of our members," a statement posted on the companies website said.
Bill Popp, President and CEO for the Anchorage Economic Development Corporation said nationally retailers are closing about two times as many stores as they are opening. "This has been part of the online shopping impacts."
Coming off a record breaking day for Cyber Monday sales, it's not really surprising more shoppers are surfing the web. Popp said shoppers have a lot to think about when it comes to parting with hard earned cash, especially during a recession.
"Unfortunately February, March and April is a real though time for local retailers so we always encourage local shoppers that if you shop locally you're going to have a much bigger impact if you spend your dollars here as opposed to online," he said.
While the state's recession impacts some spending, it also creates different
"Right now construction is less expensive because of the recession. There's a bit of a larger available workforce — although our unemployment numbers are still relatively low and there's just a bit of a buying opportunity, an investment opportunity," according to Popp.
Sears Holdings couldn't say exactly how many employees are going to be let go in Anchorage, but did say most of the workers are part time. Eligible employees will get severance and have the option to apply for openings at other Sears stores.
The Sears store at the Mall at Sears in midtown is not on the closure list.
http://www.ktuu.com/content/news/Local-and-national-retailers-invest-in-Anchorage-442416493.html