Seeking perspective, survey asks for input on homelessness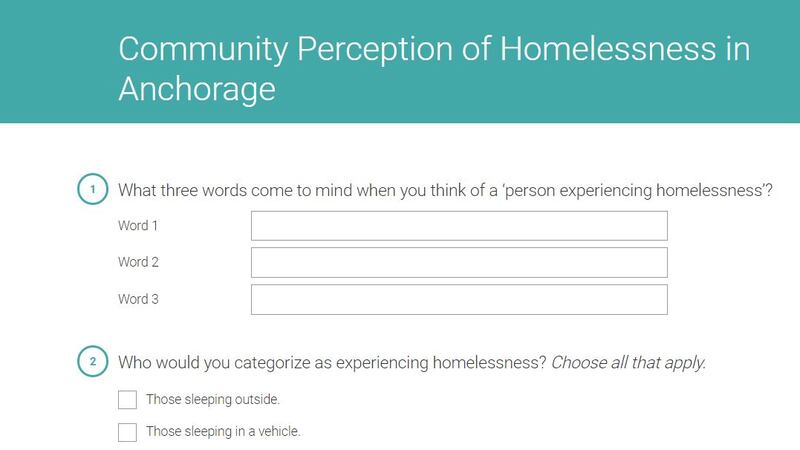 Published: Nov. 3, 2017 at 12:57 PM AKDT
A
through United Way of Anchorage is asking for public input in an effort to gauge perspective on homelessness across the city.
"We wanted to understand where the community was at in their understanding of the issue as well as their feelings of the issue so that we could then find the best ways to engage them," Laura Brown, the senior director, communications and marketing of United Way of Anchorage said.
The anonymous
launched in October and will close at 5 p.m. on November 3.
Designed to take about 10 minutes to complete, the survey has some open-ended questions. "We aren't going to solve homelessness overnight and part of that is engaging the community because it will take the community to solve this problem," Brown said.
So far more than 1,600 people have participated, according to Brown.
Brown said this is only one part in implementing the Anchorage Community Plan to end homelessness, which is a multi-agency effort including the Municipality and the Anchorage Coalition to End Homelessness.
Once the data is collected, a third party company will review the information and provide an analysis to the non-profits to use as a baseline for moving forward with the community plan.
"We will perform the survey again maybe 6 months or a year from now to track, have we done a good job of engaging and informing the public so they are more on track with what the reality of the situation is because we want them to know," Brown said.