Sen. Sullivan softens stance on Affordable Care Act; looks to "repair, not fully replace"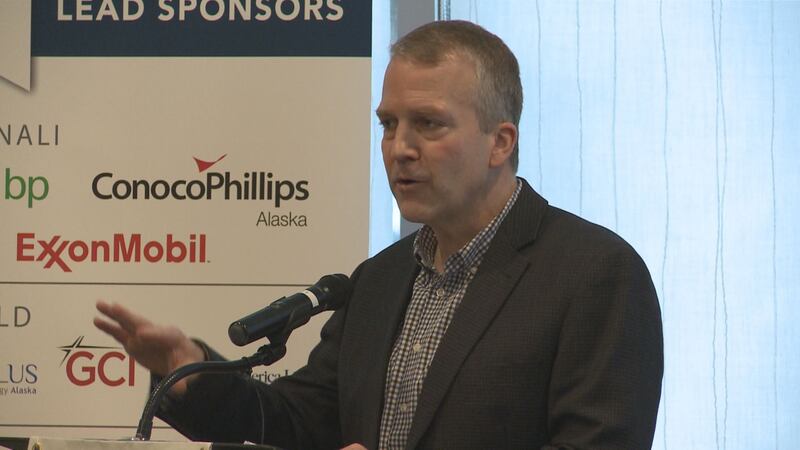 Published: Feb. 22, 2017 at 10:21 PM AKST
In his first visit back to Anchorage during the congressional recess, Senator Dan Sullivan appeared to soften his stance towards the Affordable Care Act.
He said his viewpoint on the law is now "repeal and repair, not fully replace."
"I'm going to press for maintaining certain vital health protections that were found in the Affordable Care Act," said Sen. Sullivan.
"Time and time again you hear consensus on the pre-existing conditions... being able to stay on the health care of your parents until you're 26. So these are things at least from my perspective that we want to keep for the next phase of health care."
Sullivan said he's also looking into ways to maintain ACA provisions, or support new provisions to a similar effect, that expand Medicaid in Alaska.
"Doing nothing right now in my view is not an option because we have a market that's actually collapsing," said Sullivan.
Sen. Sullivan remained highly critical of the ACA as well. He said, he's looking at ways to fix skyrocketing premiums as well as bring more health insurers back into Alaska's marketplace.
"I would say the big thing I heard from this group is that they're very dissatisfied with the current law. That it's driven up costs dramatically. That in particular all the mandates, whether it's the employer mandate or what's called the essential health care mandates that are required under the Affordable Care Act are driving up costs tremendously," said Sullivan.
Outside the event, a couple dozen protesters chanted their support for the Affordable Care Act. Organizers hosting the senator's talks were quick to draw the blinds on the windows in the conference room to shut out the view of demonstrators.
"Hey! Hey! What do you say? I support the ACA," chanted the protesters marching outside the Petroleum Club of Anchorage.
"We don't necessarily feel that sends the right message to people of Alaska," said Mark Simon with Organizing for Action. "That such an important issue that's behind close doors, actually behind closed blinds. They're kind of trying to shut us out,"
Sen. Sullivan declined to do a town hall event in Anchorage while on his congressional recess. He instead scheduled meetings in Anchorage with the Alaska Chamber of Commerce, as well as union leaders in multiple events.
Around the country, a number of legislative town halls have resulted in incidents involving organized demonstrators openly criticizing and at-times yelling at Republican senators about a possible repeal of the ACA.
"I respect their first amendment rights to protest, and if they're interested in a constructive dialogue they should reach out to my office, they should give us their ideas," said Sullivan. "But being invited to a forum just to be shouted down is not constructive, and it's not respectful to people who have issues and want to have a good discussion."
The senator said, he's looking at a number of proposals to "repeal and repair" the ACA, but still hasn't decided which direction to take.
"We're looking at a whole host of different plans, but what I've told my constituents is I'm not going to sign onto any plan, and we're looking at one from Senator Bill Cassidy, until I get to hear from as many Alaskans as possible," said Sullivan.
"It's very concerning to see" said Simon. "They've been talking about [repealing] this for years, and now that they can do it, it doesn't seem like they know what to do."
Note: The roundtable was a private event hosted by the Alaska Chamber of Commerce. Although the event organizers allowed Channel 2 to document the meeting during Dan Sullivan's opening remarks, the chamber asked us to leave while business owners conducted a question-and-answer period with Sen. Sullivan.