UPDATE: Standoff ends in arrest of Anchorage man who allegedly fired at police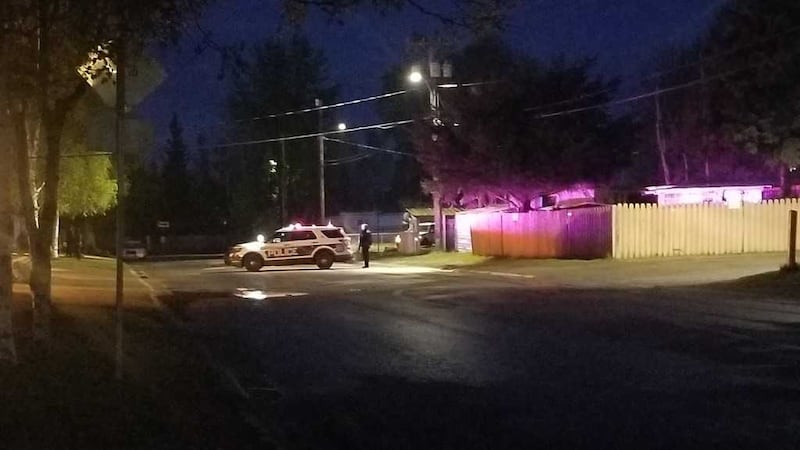 Published: May. 17, 2019 at 2:45 AM AKDT
The suspect has been identified as 36-year-old Jose Evangelista.
Police say he faces multiple charges including six counts of assault 3, 2 counts of misconduct involving a weapon 3, and reckless endangerment.
Three of the six assault counts are for the officers whose lives were directly put in danger when the suspect shot at them, police wrote.
After an early morning standoff with SWAT teams shutting down an East Anchorage street, a man has been arrested.
The suspect, who has not yet been named by police, allegedly fired shots at APD officers prior to SWAT teams engaging.
Initially, officials say they "attempted to negotiate with the man" but added that he ignored commands.
The early morning shooting has developed into a SWAT situation after the man who allegedly fired at officers ignored commands to give up his weapon and come out of the trailer.
APD asks that drivers and residents continue to avoid the area of the 1500 block of Hoyt Street and seek alternative routes through the neighborhood.
Channel 2 has a crew on the scene and will be monitoring the situation as it develops.
An early morning shooting in East Anchorage has led to one man reportedly barricading himself in his home, and police are on the scene.
APD says the incident began with multiple reports of disturbances in the area of 1500 Hoyt Street, with witnesses saying there was gunfire.
Officers with the Patrol Division responded to the area, and investigators say the gunshots were coming from a trailer. When officers responded to the trailer to conduct a welfare check, a man inside began firing shots in the direction of the officers.
No injuries have been reported at this time, but APD is asking that you avoid the area.
This is a developing story and will be updated.
Copyright 2019 KTUU. All rights reserved.