Downtown busineses feeling impact of 'shop local' movement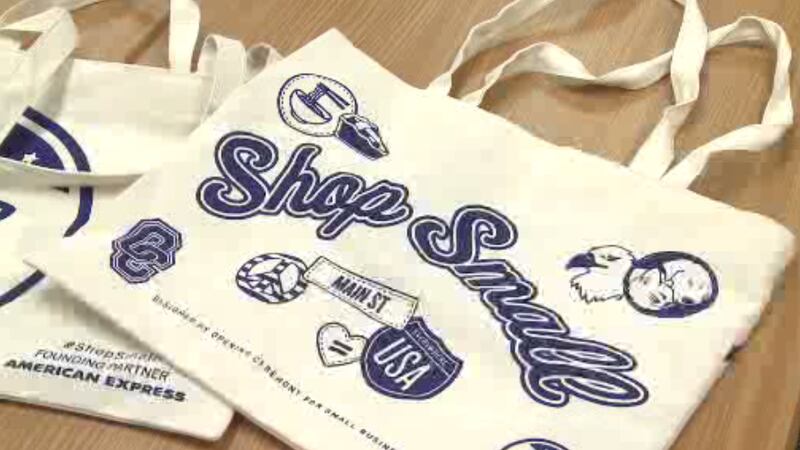 Published: Nov. 27, 2017 at 2:53 PM AKST
An estimated 108 million Americans, more than 40 percent of the adult population, opted to shop and dine small this weekend for the eighth annual Small Business Saturday.
In downtown Anchorage, a group of about 25 small businesses participated in the event, which has been organized locally by the Anchorage Downtown Partnership for the last four or five years.
While the organization says it's still gathering information on the impact of this year's Small Business Saturday, spokeswoman Penny Smythe estimates that at least several thousand people made it downtown to take advantage of the various specials and deals offered by businesses.
"We've done shop small for the past four years and it's always been really successful," Smythe said. "Especially in a tighter economy, this awareness day really highlights who they are as businesses, but also offers some extra marketing help to bring people to their doors to shop."
While some of the participating businesses said they saw a definite boost in sales for the day, others said they didn't see as much traffic as they have in previous years.
"It was a good day. We had people from out of state visiting for the Great Alaska Shootout, which is always good, and then with the promotion of Small Business Saturday I think it got some people out and about," said Mike Robuck, co-owner of Alaska Mint.
"I know it was busier, the foot traffic was really busy. We do a lot of online and telephone orders so we were busy on the phones and even people from other states were calling here supporting small businesses as well, so it wasn't just the walk-in traffic," Robuck said.
Andy Hickman with Florcraft Carpet One said business was surprising slow on Saturday.
"We were hoping for a little bit more, we've seen other years where it was a little bit greater," he said. "I think the weather might have kept some people out."
Still, Hickman says Small Business Saturday is an important event in a state with as many small businesses as Alaska.
"I believe in the concept. It's an opportunity on a Saturday to go out and support local businesses and get some really cool stuff," he said. "There's a lot of businesses locally that really have some neat things to provide and supporting them just makes sure that we can keep those things going."