Social media growth of local food truck catches Facebook's attention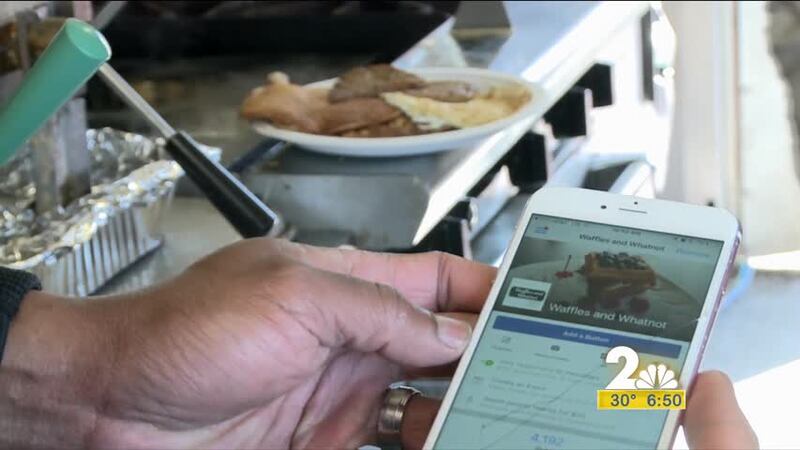 Published: Apr. 14, 2017 at 9:37 AM AKDT
No gimmicks, just greatness. A pretty straight forward motto for up and coming food truck Waffles and Whatnot. The local business exploded in popularity with customers. Derrick and Lear Green are the owners behind the business. Green said the road to getting to where he is today wasn't easy, but was worth it.
"I am an absolute dreamer," said Green, so the fact that he got such an exclusive invite to a high profile company is something that's still trying to sink in.
"The trip was the most amazing experience I've had thus far, I mean incredible," he said.
Green described it as a life-changing moment for him and his business. Green served 17 years in the military. A profession he said he knows, but becoming a business owner, that was a different story.
"I've never owned a business before, we've never owned a food truck before, we didn't know the process for all of this, I've just been a soldier," he said.
He and his wife started out serving paninis on the Kenai Peninsula. It wasn't until Green expanded his menu, added waffles and whatnot to his arsenal that his customer base started building. Green wears many hats and is even his own social media marketer. His posts and live videos caught the attention of Facebook's Small Business Council and was invited to the Facebook's Silicon Valley headquarters.
"We actually got to sit with the people that code Instagram and the people that code Facebook," he said.
Waffles and Whatnot was one of 11 businesses chosen by the council to get direct access and constructive feedback on new Facebook products and solutions.
Green said he's excited for the future and his most recent trip to Facebook headquarters lit another fire in him to strive even more toward his motto of no gimmicks, just greatness.
In addition to their Waffles and Whatnot food truck, they have a store located on JBER in the food court of the base exchange.
They're always coming up with new items for their menu. They encourage their customers to give them a recipe challenge.
Green said his goal is to get to 1 million followers.
Click
to like their Facebook page and help get them to 1 million followers.
Click
to visit their website.