State provides update on department changes as coronavirus case count continues to rise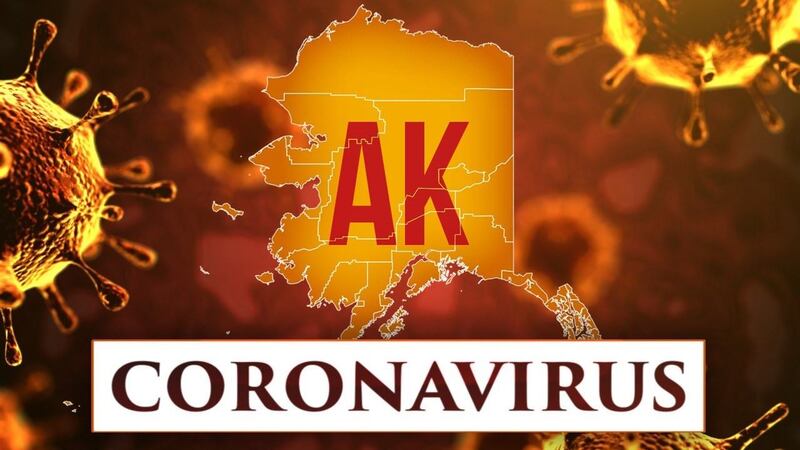 Published: Apr. 3, 2020 at 2:30 PM AKDT
The state coronavirus case count is up to 157 total cases statewide, according to the State of Alaska Department of Health and Social Services'
DHSS Chief Medical Officer Dr. Anne Zink said Friday evening that 11 tests came back positive, as shown on the state site, but only 10 were in Alaskans, which is why the case count doesn't appear at first glance to match with the number of newly-reported cases.
"You don't want to say, 'This is great!' during a pandemic, but we seem to be holding our own," said Gov. Mike Dunleavy.
There are also at least 15 cumulative hospitalizations of Alaskans, according to DHSS data, an increase by two since the last report was released. At least sixteen people have fully recovered, Zink said, adding that there are likely many more.
Zink also advised wearing a cloth covering in public settings. You should make sure it covers both your nose and mouth, she said.
"That's really important," she said. "You don't want to have it hanging down. When you remove the face mask, avoid touching your face and wash your hands afterward.
"We are doing a good job in comparison to some other areas," Zink said. "This disease is incredibly tricky and spreads silently, before people know it."
People should not rely on face coverings as the primary way to prevent COVID-19 transmission, Zink said, and should continue to follow social distancing guidelines, being careful not to develop a false sense of security through the use of face coverings. You can read more about mask recommendations by
Another main focus of Friday's update was
. The Small Business Administration paycheck protection program, for example, will now cover up to 2.5 times the monthly payroll of the business, and loans will be forgiven under certain circumstances.
Various commissioners were also in attendance talking about changes within their departments. Department of Labor Commissioner Tamika Ledbetter said 13,774 new unemployment applications were filed this past week, an increase of 76 percent over the week before.
"We were stuck with an overwhelming hit across our economic sectors," she said. "This unprecedented turn of events is really put a strain on our unemployment system."
In the Department of Administration, AlaskaCare, a healthcare plan which covers about 90,000 people in the state, has also been adjusted, with waived costs and increased services. Costs related to getting treatment for COVID-19 symptoms, as well as any testing and diagnostics related to upper and lower respiratory infections are also waived for AlaskaCare members, said Commissioner Kelly Tshibaka. Among other changes, there is also increased access to Teladoc for Alaska HealthCare members, she said.
Commissioner Corri Feige of the Department of Natural Resources said certain economic relief actions within DNR are effective retroactively to April 1 and go through May 11 at midnight. For example, the Division of Mining, Land and Water will suspend payments on land contracts, and the Division of Parks and Recreation will suspend payments for commercial operations within Alaska state parks. The Division of Forestry will suspend fees for beach log salvage programs and others.
The Department of Transportation is suspending permitting fees for oversized and overweight vehicles and making other changes.
"There is a lot of help on the way from the feds and the state as well," Dunleavy said of Alaska's economic future. "We're trying to work as quickly as we can and make sure we look at all our sectors.
"We may not grow the economy," he said. "The idea is we're kind of freezing ourselves right now so that we can deal with this pandemic, but we will continue to look at ways to get cash into the hands of businesses and individuals."
He added that there will be more information made available next week on how to potentially address other sectors in Alaska and what needs there are.
Friday's update follows
, during which there was some confusion in case numbers. DHSS has adjusted its reporting schedule to reflect cases during a different time period, and will now update data around mid-day each day instead of later in the afternoon. This, Zink said, will better align Alaska data formats with those of national agencies.
Copyright 2020 KTUU. All rights reserved.