Pharmacists refuse to fill prescriptions from Anchorage doctor accused of running pill mill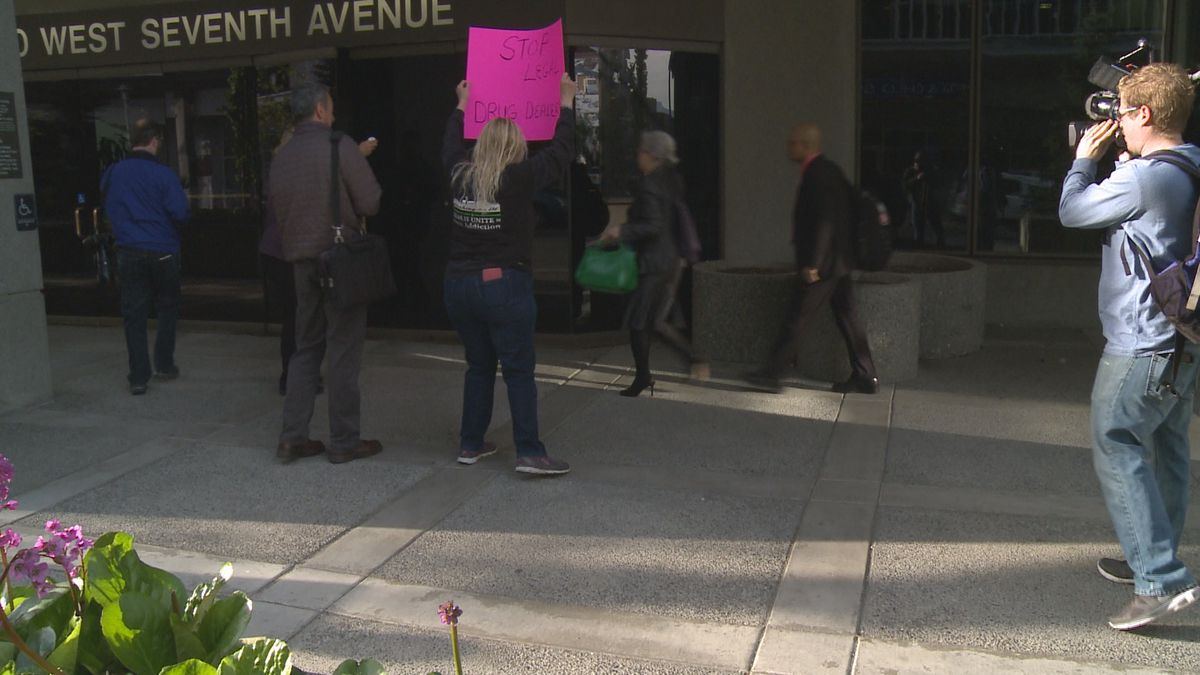 Published: May. 26, 2016 at 5:50 PM AKDT
An Anchorage doctor accused of overprescribing addictive prescription pain drugs appeared in front of judge on Thursday to appeal the Alaska Medical Board's decision on May 6 to suspend his medical license.
Throughout the day, the state presented its case against Doctor Mahmood Ahmad, calling local pharmacists, a medical expert from Washington and the two lead investigators to testify against what the medical board describes as "a clear and immediate danger to public health and safety."
State investigators say although Ahmad was only working in Alaska a few days a month, he was able to write about 700 controlled substance prescriptions in a five month time span in 2015.
Pharmacist Justin Ruffridge in Soldotna told the judge he became suspicious of Ahmad's practice when a number "extremely young" patients began arriving at the pharmacy he worked at to fill high-dose oxycodone prescriptions. According to Ruffridge, multiple "red flags" became evident when the patients didn't appear to live anywhere near Soldotna and were paying in cash as opposed to paying through insurance. Ultimately Ruffridge said his office, as well as six other pharmacies that he spoke with, refused to fill any prescriptions written by Ahmad.
The Costco Pharmacy on Dimond Blvd also stopped filling Ahmad's written prescriptions due to the unusually high number of cash-only patients arriving with "vague" reasons as to why they needed high strength pain medications.
Speaking under oath, Costco pharmacist Nichell Dawn Moore told the judge that one day her pharmacy turned away about 18 of Ahmad's patients in one day looking to fill strong doses of medications like oxycodone and methadone. According to Moore, many of the patient diagnostic codes on Ahmad's prescriptions listed "chronic pain" as the only reason for prescribing the strong and sometimes addictive medications.
The Costco corporate office eventually wrote a letter to Ahmad's Anchorage-based medical practice United Pain Care stating the international pharmacy and retail giant will no longer accept prescriptions written by Ahmad.
The state Medical Board said Ahmad travels between medical practices based in Arkansas and Alaska. He was previously under investigation by the Arkansas Medical Board for prescribing excessive amount of controlled substances.
When asked for comment on Thursday, Ahmad deferred to his attorney who told Channel Two News he will not be answering any questions, adding that the evidence presented at the board hearing on Friday will speak for itself.
Senior Alaska Medical Board investigator Ed Riefle said he will not be commenting on the case until the hearing concludes.
Ahmad is expected to testify before a judge for the first time Friday morning.