Ten percent of the Alaska's lawmakers say they are quitting or retiring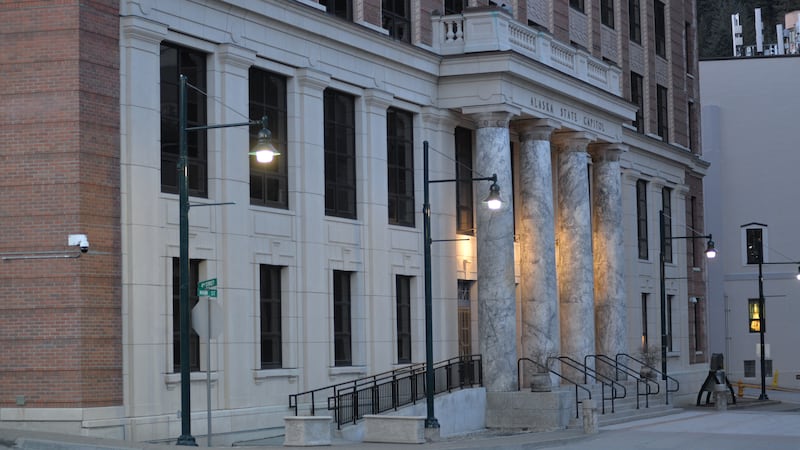 Published: May. 16, 2018 at 6:26 PM AKDT
Six lawmakers — ten percent of the Alaska Legislature — have announced they are retiring or quitting months before they would face voters, and the filing deadline for the next election is still more than two weeks away. Another five lawmakers are abandoning their seats in the hope that voters will send them to a higher office.
A lawmaker, an aide and a political party official attributed the high number of departures to the lengthy special sessions over the past few years. They also said that the state's budget deficit, and the need to find new revenue or cut the budget — or both — has made the job much more difficult. Angry Alaskans have accused legislators of "stealing" their Permanent Fund dividend, or worse.
"I've never seen this many retirements, and just leaving (office), when there has been no change in the district boundaries," said Tuckerman Babcock, the chairman of the Republican Party of Alaska. "This is remarkable, really, how many people are moving on to other offices or just quitting."
The state constitution requires the entire 40-member House to face election this year. Half the 20-member Senate also must run, and the retirements are coming from that group.
Some departures have long been expected. In the House, Rep. David Guttenberg, a Fairbanks Democrat, was taken away from the Capitol in an ambulance this year after leaving a House Finance Committee meeting feeling light-headed, and now he's announced he will retire, though he recently
that his retirement is not for health reasons. Rep. Sam Kito, a Juneau Democrat vacating his office, has previously complained that lawmakers' pay is too low. Juneau Democrat Rep. Justin Parish is also declining to run again. In the Senate, Sen. Dennis Egan, a Juneau Democrat, has said his health has been declining, leaving all three of Juneau's seats in the legislature up for grabs. Eagle River Republican Sen. Anna MacKinnon, co-chair of the Senate Finance Committee is also stepping aside, as is Senate Minority Leader Berta Gardner of Anchorage.
Meanwhile, Anchorage Republican Sen. Kevin Meyer is running for Lieutenant Governor, and Rep. Mike Chenault, a Republican from Nikiski, wants voters to elect him Governor. Sen. Mike Dunleavy, a Wasilla Republican, quit at the start of this year's session to also pursue a run for Governor. Dunleavy's replacement, Sen. Mike Shower, has two opponents in the Republican primary. Shower himself plans to run. In the House, Anchorage Republican Rep. Chris Birch, Mat-Su Republican Rep. George Rauscher, and Fairbanks Democratic Rep. Scott Kawasaki are all pursuing seats in the Senate.
Anything can change on June 1, the deadline for filing for candidacy. But rather than seeing legislators rescind their announced departures, Babcock said he expects more lawmakers will quit or retire on or before that deadline.
The pressures on lawmakers from both parties have been relentless of late, Babcock said.
"As I go through the process of meeting potential candidates, or talking to the legislators that are retiring or running for other office, a lot of it has to do with the special sessions that just went on and on and on," Babcock said. "I think also it's not as exciting to be a legislator when you're facing massive deficits, year after year after year, and you either have to cut the budget or raise taxes or raid the Permanent Fund — you have to do something."