'The Hmong's story in Anchorage is part of the whole city's story'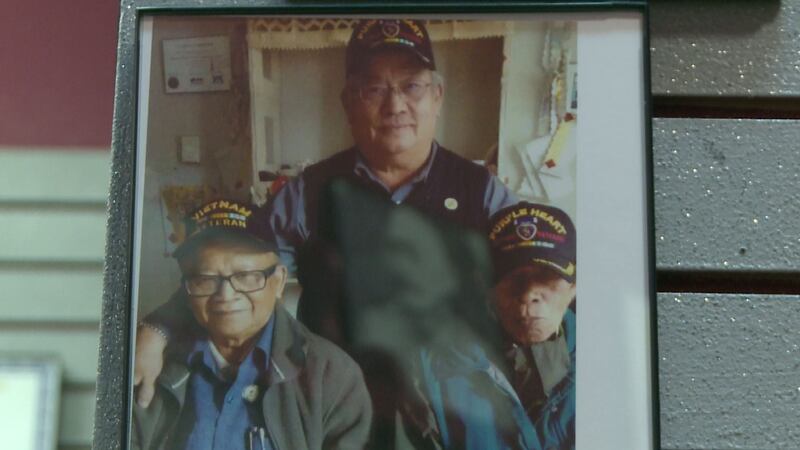 Published: May. 4, 2019 at 11:54 PM AKDT
The Anchorage Assembly is honoring sacrifices made by Hmong-American veterans during the Vietnam War, recognizing May 15 as Hmong-American Veterans Memorial Day in Anchorage.
Beginning in February 1961, Hmong people were recruited by the CIA to join the American cause in the Vietnam War. For their contributions and sacrifices made between 1961 and 1975, the United States promised veteran status and citizenship -- many made their way to Anchorage, Alaska.
Pasert Lee is one of those Hmong-American transplants to Alaska. He moved to Anchorage in 1998, and that's when he started campaigning for the US government to make true on its promise to his people.
Lee says around 46,000 Hmong-American soldiers died fighting beside US soldiers. He came dangerously close to dying himself.
In 1972, Lee was in a bunker 35 feet underground when he received a radio transmission warning of an incoming bomb.
"A bomb... 700 pounds... went through my bunker," he said. Others in the bunker died, and Lee was knocked out for nearly four days. He still has metal shrapnel embedded in his skull as proof.
"There's still metal in there," he said, pointing to a scar that's now been with him for almost 50 years.
Lee's first win for his people came on the 25th anniversary of the US' withdrawal from Vietnam. He traveled to Washington, D.C., where President Bill Clinton signed into law the Hmong Veterans Naturalization Act of 2000. This bill made the Hmong's integration into American society a little easier by waiving the requirement to learn the English language.
On April 22, 2019, the Alaska State House of Representatives passed House Bill 56, establishing May 15 as Hmong-American Veterans Day. The Anchorage Assembly will pass the same resolution for the city of Anchorage at its regular meeting this coming Tuesday.
Lee says May 15 is the appropriate day of honor because it's the same date the US pulled troops out of Vietnam, back in 1975. On that day, communist forces invaded the Kingdom of Laos and began killing Hmong troops by the thousands as they attempted to flee to Thailand.
Lee's wife, Mai Xiong, recalls trying to cross the Mekong River that day to get across the border into Thailand. "It was horrible," she said.
Xiong made what she calls a "story quilt" to remember what happened on that day. She pointed to images of farmers running away from burning homes toward the Mekong, with soldiers shooting rifles close behind.
"Everybody's running for their lives," Xiong said. "And the communists came and fired on the village. Many, many more people die on the Mekong River."
Assembly member Forrest Dunbar says his East Anchorage District has a large Hmong population. He says he's had conversations with some Anchorage residents who don't understand the sacrifices the Hmong have made for the US in order to get to Alaska.
"The Hmong's story in Anchorage is part of the whole city's story," Dunbar said. "The Hmong fought and died in very large numbers for their services to the United States, and we need to acknowledge that."
The Hmong-American Veterans Memorial Day will happen at the Boys & Girls Club, 315 N. Price Street, from 3 p.m. to 6 p.m. on Wednesday, May 15.