Compromise bill to address Permanent Fund unveiled in Juneau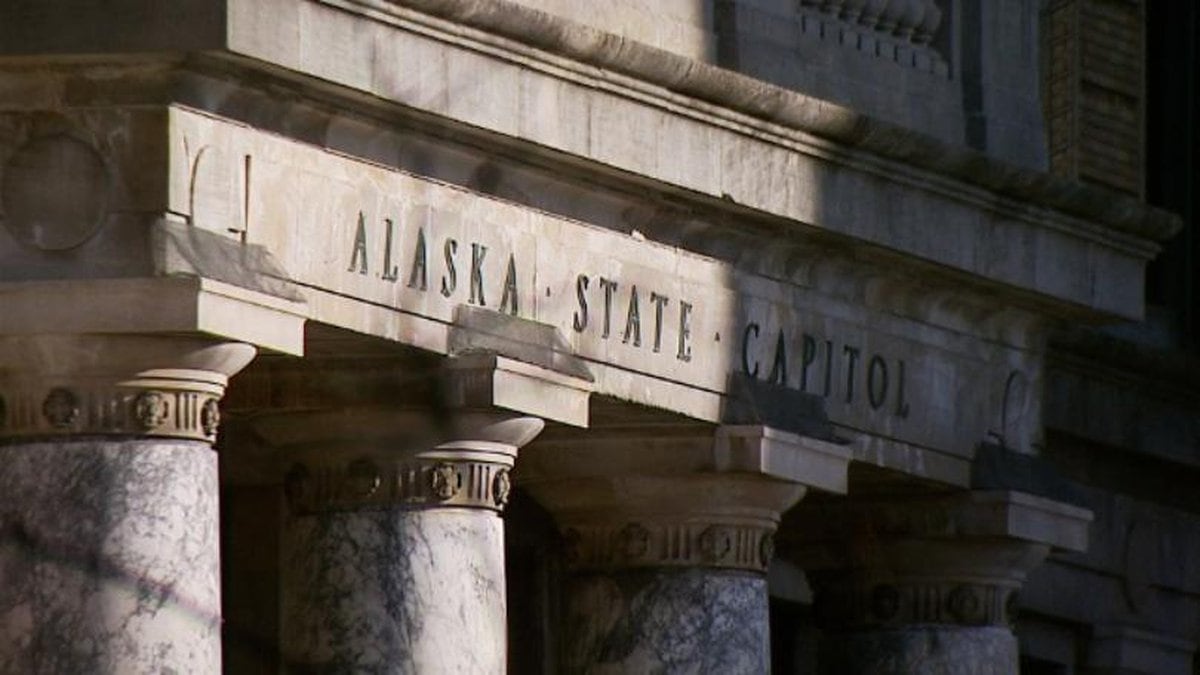 Published: May. 2, 2018 at 3:43 PM AKDT
The final compromise to end the current legislative session began to emerge Wednesday in Juneau on Day 107 in the form of a new version of Senate Bill 26, a bill that's been labeled as the state's fiscal plan.
The new version that emerged Wednesday from a joint House-Senate conference committee was solely a Permanent Fund solution to the financial crisis.
In a joint statement announcing the new version, committee leaders declared victory over the crisis.
The latest Senate Bill 26 would use Permanent Fund earnings for state government expenses years into the future.
With oil prices and production down from their peaks, the Permanent Fund, built largely from oil leases and tax-case settlements, is taking over from oil taxes in providing revenue for the state. Alaska is alone in the nation with neither a state income tax nor a state sales tax, and it's the only state that sends an annual check to its residents.
The conference committee was invoked last year to resolve differences in Senate Bill 26 as approved by the House and Senate, but the committee didn't meet until this year.
The new version of the bill removed two controversial provisions of earlier ones. Gone from the House version was a new tax. Gone from the Senate version was a spending cap. The House now has a separate bill to increase oil taxes. The Senate in March passed and sent to the House a standalone spending cap bill with similar limits as Senate Bill 26.
With both major components gone from Senate Bill 26, there wasn't much left. But the conferees still found more to cut.
They took out a directive that had ordered a specific proportional split in the use of Permanent Fund earnings — with most going to state government operations and a smaller amount for Alaskans' Permanent Fund dividends.
Instead, the conference committee version takes 5¼ percent of the fund's total value from the earnings reserve, leaving future legislators to decide how to split it up between government and dividends. After three years, the rate decreases to 5 percent.
The 2019 operating budget, also in a conference committee, relies on a similar 5¼ percent "draw" from the Permanent Fund's investment earnings. (The Alaska Constitution prevents the Legislature from touching the principle of the fund, but not its earnings.) Both House and Senate versions of the operating budget would spend about $1 billion on dividends, yielding a $1,600 dividend check for Alaskans, and $1.7 billion for state operations.
The new version of SB 26 still needs to be approved by the conference committee. It would then be subject to votes of the House and Senate.
Republican Sen. Anna MacKinnon, co-chair of the Senate Finance Committee and a member of the conference committee, praised the new version as "a structured, rules-based withdrawal mechanism to allow some Permanent Fund earnings to help support state government and essential services." She described that kind of effort as "the single most important action we can take to resolve our state fiscal problems."
Democratic Rep. Neal Foster, co-chair of the House Finance Committee and also a member of the conference committee, said the bill uses "an endowment model to protect the Permanent Fund and future dividends."