Timeline for Skeetawk lift opening uncertain, but hopeful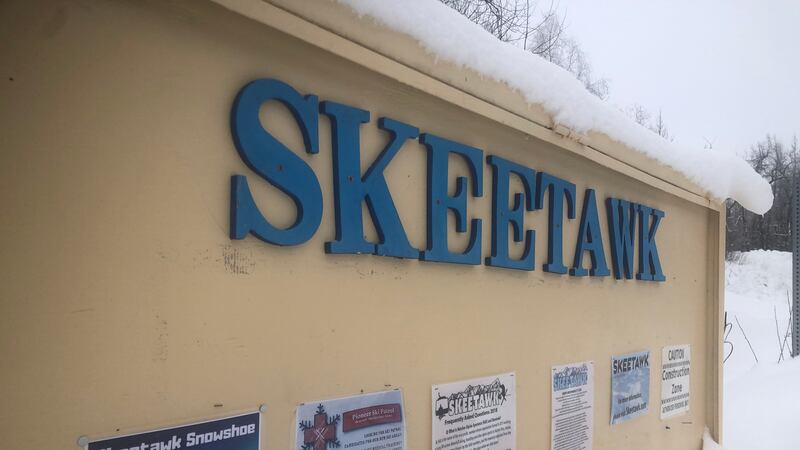 Published: Feb. 22, 2020 at 3:26 PM AKST
Building Hatcher Pass' first ski lift at Skeetawk continues to take longer than anticipated, according to the project's board of directors. While they are holding out hope, they say there is a chance the lift won't be ready in time for the 2020 season.
Engineers from out of state are currently working to install the lift cable. Project managers estimate the lift will be operational within two weeks. Before it's able to carry passengers the lift will have to pass a series of safety inspections. The current estimated time for the lift to open is the first weekend in April, but that's not a set date.
Hatcher Alpine Xperience (HAX) is the nonprofit organization overseeing the long-anticipated project. President of the HAX board of directors Butch Shapiro says project delays have cost precious time and money.
"It's working itself out, but at the end of the day we're really confident that we'll be able to pay all the bills from putting the lift in, and then have the money to get this place open; possibly this year," Shapiro said. "Every day that goes by makes it a little more difficult for us to open."
The grand-total price tag of bringing lift access to Skeetawk is now around $2 million dollars, according to Shapiro. Due to unforeseen costs Shapiro says HAX was forced to make difficult decisions like terminating former executive director Amy O'Connor.
The project now operates with one paid position, Mountain Manager Brian McGorry, who is there to ensure the resort is ready to open if/when lift safety inspections are completed in time for spring skiing. There are 49 unpaid, volunteer staff members investing what time they have to make the grand-opening happen in 2020.
Shapiro says the project is running out of money, so they're making a final fundraising effort to escort them over the last hump of what's been a slow-moving project. They have a fundraiser scheduled for March 5, 5 p.m., at Tailgaters Sports Bar in Wasilla.
A big set-back for the project happened when the lift manufacturing company halted production to offer aid during a natural disaster in 2019. To make up for this costly delay, Shapiro says the manufacturer has offered to install bike racks onto the back of the lift chairs.
In the off-chance Skeetawk misses the 2020 spring skiing season, Shapiro says the lift will definitely be open to mountain biking over the summer.
Copyright KTUU 2020. All rights reserved.