Tribal compacting of schools explained: 'Who better to educate our children than ourselves?'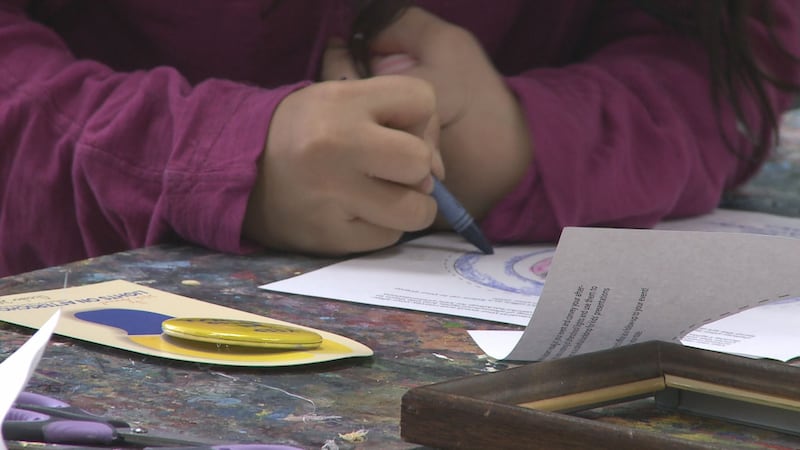 Published: Dec. 10, 2019 at 7:17 PM AKST
On the eve of another round of budget battles, an information session was held at the Anchorage Legislative Information Office to explain tribal compacting of education.
Gov. Michael Dunleavy plans to introduce a bill soon that would see tribal groups given more control over how schools are managed, particularly in rural Alaska.
The term "compacting" refers to a government-to-government agreement, in the case of Alaska's schools that means agreements signed between the State of Alaska and tribes.
Advocates say compacting would allow more local control of how resources are used and what Alaska Native kids are taught, especially in bilingual areas where English is a second language.
"Who better to educate our children than ourselves?" Melanie Bahnke, the CEO of Kawerak, asked. Bahnke was part of a panel organized by House Speaker Bryce Edgmon and Bethel Democrat Sen. Lyman Hoffman.
For those in attendance who thought compacting could see costs shifted away from the state, former Lt. Gov. Valerie Davidson said pointedly that "compacting is not about transferring responsibility without the corresponding resources to make it successful."
Some lawmakers, including Kodiak Republican Sen. Gary Stevens, questioned if tribal groups could deliver better school results than the state. "Absolutely," answered Bahnke. .
The panel that included Nicole Borromeo, the general counsel for the Alaska Federation of Natives, pointed to other compacts signed by the federal government and Alaska's tribes that are currently operating.
"Our track record over 50 years speaks for itself," Davidson said.
For decades, tribal groups have managed healthcare for Alaska Natives and in 2018 tribal organizations signed an agreement with then-Gov. Bill Walker to manage some child services, particularly in fostering children.
The agreement for child services took years to negotiate. Recent negotiations had stalled with the Dunleavy administration but Borromeo signalled that some progress is being made.
The conversation turned to a frank appraisal of Alaska's education system. "We really can't do worse," said Republican Rep. Chuck Kopp, expressing a perspective that was then reiterated by Hoffman who said the current system is "broken and doomed to fail."
The panel and lawmakers offered hope, suggesting that more tribal control of schools could offer a viable alternative. "We want a quality education for our kids," Borromeo said.