Cod fishery closure, Trident plant shutdown slam Sand Point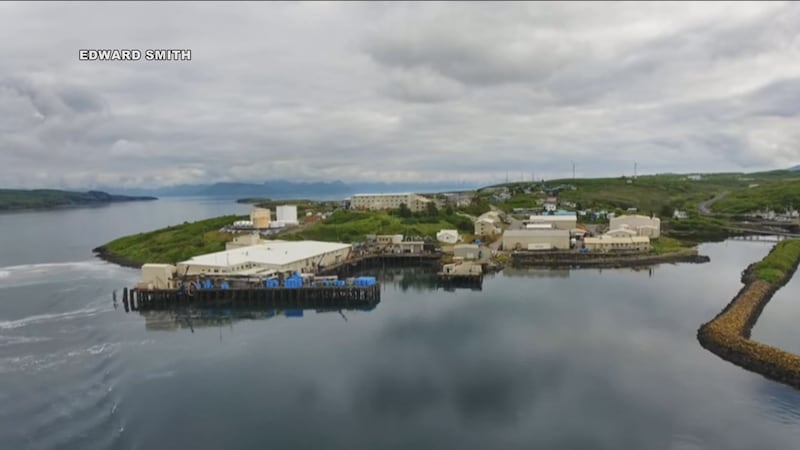 Published: Dec. 27, 2019 at 6:04 PM AKST
Sand Point, a city of just under 1,000 year long residents in the Aleutians East Borough is facing a stout economic challenge stemming from a decline in Pacific cod stock in the Gulf of Alaska, and could see nearly a quarter of its budget unfunded due to lost tax revenue.
Earlier this month the North Pacific Fisheries Management Council completely closed the Gulf of Alaska cod fishery after several years of decreased catch limits.
Although the closure of the valuable fishery will have a wide impact across the Alaska seafood industry, the city of Sand Point was already facing a blow after Trident Seafoods announced it would close its processing plant in the city for the winter.
"It's a big challenge for the community. We have a lot of people who are actively involved in the fishery. If they're not fishing, they're not making money, but they still have payments on their boats, mortgage fees, and they still have bills to pay," Sand Point City Administrator Jordan Keeler said. "The city's going to be struggling for a while."
Keeler said that the two direct impacts of the fishery and processing plant closures are the raw fish tax and sales tax.
Based on data from the last five years, Keeler estimates that the city will lose about $175,000 from the raw fish tax.
Keeler says that estimating the decline in sales tax is more difficult, but in November the city generated about 45% less sales tax revenue than last November.
"Our general fund budget is about $2.2 million. So we're looking at a loss of anywhere from $375,000 to $500,000, worst case scenario," Keeler said. "It's a sizable chunk of our general fund budget."
Keeler says that the city has been fiscally conservative so it has savings, but he expects a mid-year budget amendment to be passed in January.
Trident did not return a request for an interview, but Keeler says the plant should be back up and running around May.
"We'll wait and see how this winter goes and reevaluate and the end of this winter and then again at the end of the summer salmon season," Keeler said.
Copyright 2019 KTUU. All rights reserved.