Two more gray whales found dead near Kodiak Island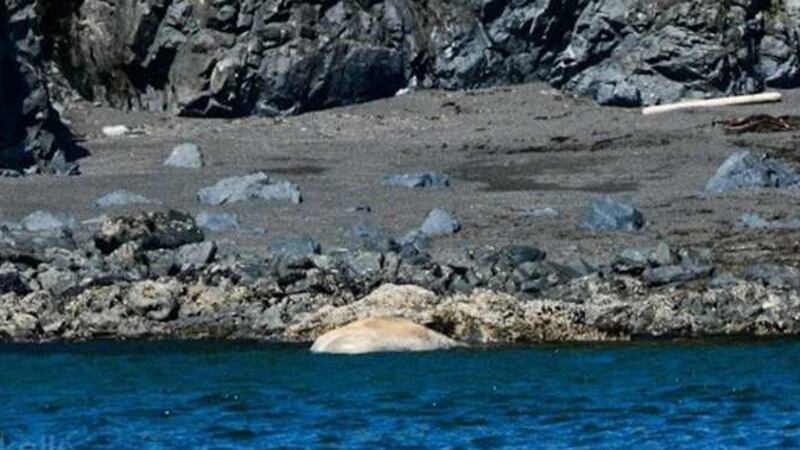 Published: Jun. 7, 2019 at 4:35 PM AKDT
The National Oceanic and Atmospheric Administration has confirmed two more gray whales have been found dead in Alaska, bringing the total this year to seven.
According to NOAA fisheries, they received a report on Wednesday of a dead gray whale floating in Portage Bay on Kodiak Island. Officials confirmed the report during an aerial survey on Thursday.
During a follow up aerial survey on Friday, Alaska Regional Health Specialist and Data Manager Dr. Kate Savage discovered the whale, that was previously floating, was beached. A team was able to access the carcass and get samples.
Dr. Savage notes the whale was about 30 feet long, and had signs of killer whale predation.
During Friday's aerial survey, Dr. Savage also found another dead gray whale floating near the island of Aiaktalik, off the eastern coast of Kodiak.
In May, NOAA declared the gray whale deaths as a
which is defined as a stranding that is unexpected, involves a significant die-off of any marine mammal population and demands immediate response.
Over 75 gray whales have been found dead along the west coast of the United States so far this year, with
washed ashore in Washington.
Copyright 2019 KTUU. All rights reserved.