WATCH: Valdez Fly-In brings in planes, pilots and crowds for the 16th year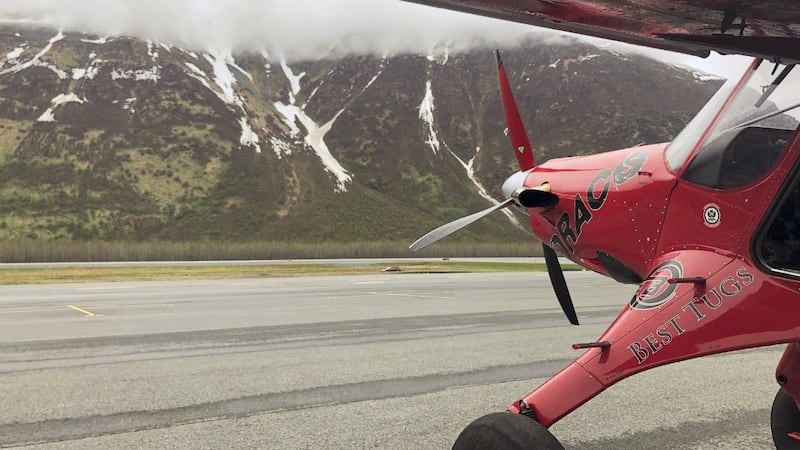 Published: May. 12, 2019 at 11:00 AM AKDT
The Valdez Fly-In was originally started as a way to jump start the city's tourist season and over the past 16 years, it's grown into a world-class event. While the weather slowed things down at the start of this year's fly-in, over 400 pilots have come to a single weekend event in the past- bringing in crowds of around 2000 to watch from the ground below.
This year's fly-in featured the short take of and landing (STOL) competition and several stunt pilots, including Gary Ward- who flew his custom plane all the way from Augusta, Georgia to put on a show.
Ward has done thousands of shows, flying everywhere from Alaska to South America, but he told KTUU that Valdez is his favorite place to fly because he's able to race up and down the mountain sides, using the terrain to put together maneuvers that he couldn't pull off anywhere else.
Another big draw was the presence of "Draco," a custom built aircraft that has been featured in magazines and on television- dubbed by many as "the ultimate bush plane." Draco's builder and pilot, Mike Patey came up from Utah for the event and he says Valdez is the greatest place he's ever flown.
As far as the Valdez Fly-In's reputation goes outside of North America, one pilot flew his plane all the way from Switzerland just to be in Valdez for the weekend.
Drawing in folks, whether it's pilots or spectators, is the reason that the Valdez Fly-In began and event organizer Joe Prax says it's become a big deal for the city. Even with less than perfect weather, the fly-in does it's job- getting things going before the fishing and tourist seasons start up for the year.
"The hotels fill up, the campgrounds fill up and people are going out to eat," Prax said, "It's a big deal and we're just thankful for all of the people that come."