UPDATE: Police arrest Anchorage man for shooting his girlfriend on Wednesday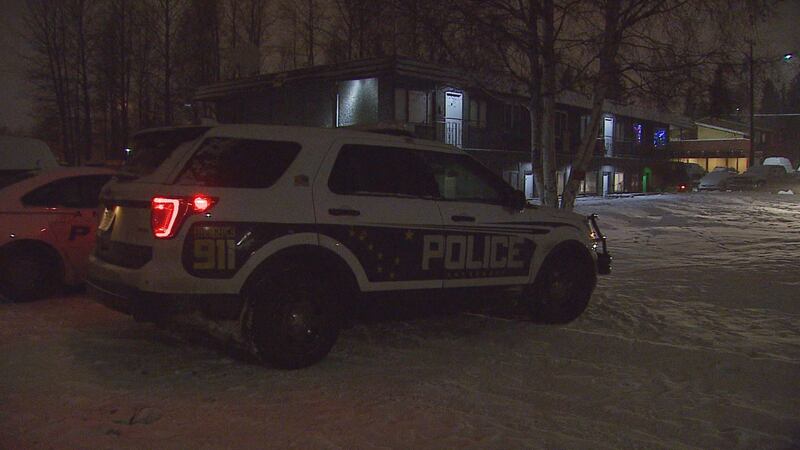 Published: Dec. 12, 2018 at 5:38 AM AKST
Dec. 13, 9:20 a.m. Update:
Police have identified a suspect who they say shot his girlfriend and fled the scene on Wednesday morning.
Tristan Grant, 33, was arrested Wednesday afternoon, according to police, who announced the news Thursday.
According to APD, Grant shot his girlfriend multiple times, but ran away before officers arrived. Following interviews conducted at the scene, APD obtained an arrest warrant and requested the assistance of the Investigative Support Unit (ISU) to locate the Grant.
He was later found and arrested in a residence on the 800 block of Karluk Street. He was taken to jail, charged with assault and misconduct with a weapon, as well as violating his release.
A woman in Anchorage was shot repeatedly early Wednesday morning, and now police are asking for the public's help to uncover what happened.
According to a community alert sent by the Anchorage Police Department, at around 3:10 a.m. this morning, police took a report of a shooting on the 200 block of East 12 Avenue.
There, APD said a woman was found inside a home, shot multiple times in the lower body.
Though she had several bullet wounds, police say she is expected to survive the incident, which APD said is "possibly domestic related."
No information about the alleged shooter was released in Wednesday morning's crime alert.
APD is now turning to the public for help in this case, asking for anyone with information about this investigation, including surveillance video, to call APD Dispatch at 311 or Crime Stoppers at 907-561-STOP.