World's largest cargo plane, carrying medical supplies for Canada, lands in Anchorage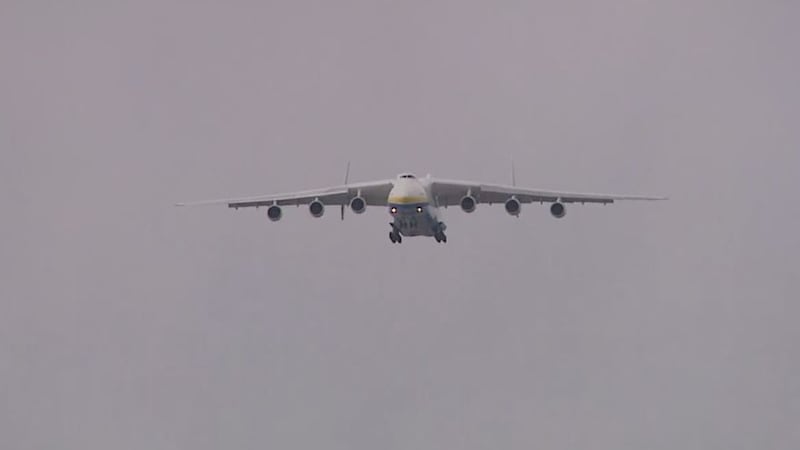 Published: Apr. 30, 2020 at 3:21 PM AKDT
The world's largest cargo plane landed in Anchorage early Thursday evening.
The Antonov An-225 Mriya is carrying medical supplies to Montreal, Canada, according to officials with the Anchorage International Airport. Scheduled to land at around 4:30, the plane is expected to depart at 10 a.m. on Friday.
According to airport officials, the aircraft was designed in the Ukrainian SSR within the Soviet Union in the 1980s. The lone An-225 airplane was completed in 1988, is powered by six turbofan engines, is reportedly the heaviest aircraft ever built, and has the largest wingspan of any aircraft in operational service.
This version of the plane is also an enlargement of the successful Antonov An-124, which was initially developed for transporting the Buran spaceplane. It also holds several world records for its size and capabilities, the airport said.
Video by Channel 2 photojournalist Mike Nederbrock.
Copyright 2020 KTUU. All rights reserved.