The Alaska Zoo is worried about ill polar bear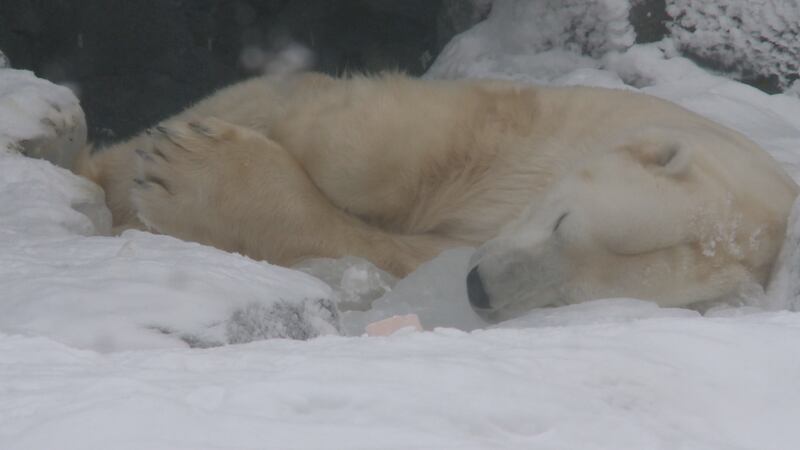 Published: Feb. 6, 2018 at 6:46 PM AKST
Lyutyik the polar bear at the Alaska Zoo, has been acting different since Ahpun, the zoo's other polar bear, died unexpectedly, zoo officials said.
Patrick Lampi, the executive director of The Alaska Zoo, said at this point they don't know what the problem is.
Lampi said various tests, blood work and sampling has been done by five different veterinarians.
"A couple weeks after Ahpun passed, Louie started to act a little funky and showing some signs of soreness in his hind legs," Lampi said.
They found an abscess along Louie's right inside elbow, Lampi said.
Lampi said, he has been treated on a wide spectrum of antibiotics and testing is continuing.
Ahpun died on the morning of Dec. 31 from meningitis, according to zoo officials. Lampi said, they don't believe Louie has meningitis but it's not completely ruled out.
"This is kind of a lazy time of year for them in the past he has been off his diet this time of the year," said Lampi.
Lampi said he honestly thinks Louie is missing Ahpun. "He seemed to be moving a little bit better today, to me. We are still concerned and are trying to make him take all his meds like a good boy," said Lampi.