Channel 2 News Anchor and Executive Producer named 2019 Broadcaster of the Year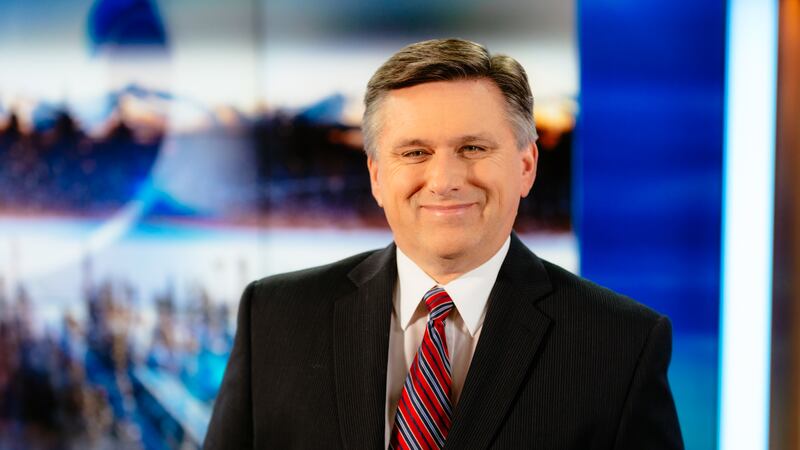 Published: Sep. 4, 2019 at 4:18 PM AKDT
Mike Ross, Anchor, Executive Producer and Reporter with KTUU, Channel 2 News has been named the 2019 Broadcaster of the Year by the Alaska Broadcasters Association (ABA). The prestigious award recognizes Mike for his exceptional work as a journalist throughout the year.
Mike's more than 40-years of experience in broadcast news and radio, served Alaskans well when they needed it most following the magnitude 7.1 earthquake on November 30.
Mike was consistently the voice of calm in providing critical emergency-related information to KTUU's statewide audience – as our signal was broadcast on KTUU, via satellite and ARCS, simulcast on radio and live streamed on numerous digital platforms and OTT apps.
Mike anchored hours of KTUU's seamless, live coverage, speaking in his familiar, relatable style. "We know you're worried. Take a deep breath. Hug your kids. Say a prayer. We've gotten through this one, so far so good. It'll be okay," Mike reminded Alaskans as they went to sleep that night, and his words were comforting - and accurate.
In the newsroom, Mike is a rock-solid mentor and leads by example. Continuously investing in his own growth as a field reporter Mike is often found shooting stories and generating content in his so-called "free time" on weekends. Mike serves as a role model in the broadcast community, proving a journalist's dedication to craft and community is not over at the end of one's scheduled shift.
Mike has distinguished himself as a journalist of the highest standards, winning numerous local and regional awards, including in induction into the NATAS Silver Circle, and helping the station achieve multiple "Best Newscast" accolades.
The Broadcaster of the Year award will be formally presented to Mike in November at the ABA's annual Goldie Awards banquet held at the Sheraton Hotel in Anchorage.