Iditarod CEO resigns to pursue opportunity outside Alaska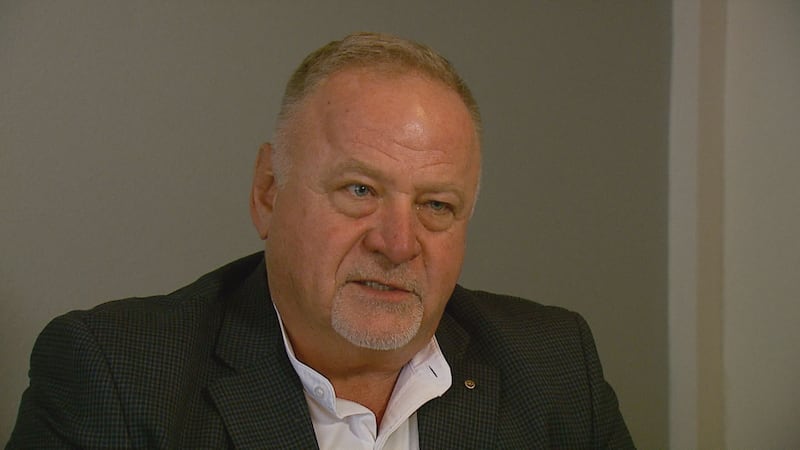 Published: Dec. 20, 2018 at 10:25 AM AKST
Stan Hooley, the longtime CEO of the Iditarod Trail Committee, has resigned, according to a release from the Iditarod Trail Committee.
ITC Board of Directors President Mike Mills says Hooley has accepted an opportunity that will take him out of Alaska for extended periods of time for several years.
"I was presented with an opportunity that I just can't say no to," Hooley told KTUU during an interview in Anchorage Thursday. The 61-year old said he's not saying goodbye to Alaska, but "see you later."
He's not ready to say what he'll be doing, but did share it's not in the non-profit or sports worlds.
Hooley has been with the ITC since 1993 after he served as the executive director of the Amateur Athletic Union of the United States, Inc.
"I am grateful for the opportunity to have been a part of the Iditarod for more than 25 years and wish great success for the sponsors, volunteers, mushers, fans, my hardworking staff and the board of directors in the years ahead. Opportunity and perfect timing don't always conveniently align, and this transition will be taking place at a less than ideal time. That said, I am confident the staff and our loyal and dedicated army of volunteers will successfully stage yet another Iditarod of which we will all be proud," Hooley said in the ITC's prepared statement about his departure.
"Stan's dedication and contributions have been instrumental in establishing the Last Great Race on Earth as the international standard for long distance sled dog racing," said Mills. "He has always championed what's best for Alaska, the Iditarod, and most importantly, the sled dogs who run this great race. We, as the board, want to express our gratitude to Stan for his dedication to this institution, and wish him the very best on his next adventure."
Hooley will continue to work with sponsors and staff until his expected departure in mid-January. Chas St. George, ITC's current Chief Operating Officer, will serve as interim CEO until a successor is found. A search committee has been formed and will conduct a national search focused on finding someone with strong brand marketing and social media skills, Mills said.
Both men told KTUU the 2019 should be unaffected by the change. Much of work Hooley does happens in advance of the race and behind the scenes: fundraising, merchandising, solidifying sponsor relationships.
When Hooley first arrived in Alaska to take the job with the Iditarod, the race was under fire by the Humane Society of the United States, and lost major national sponsors. Rebuilding from the financial upheaval took time, and some years have been better than others. As he prepares to say goodbye, Hooley says he's leaving a stable race organization in capable hands.