Tudor Librarian wins national civics award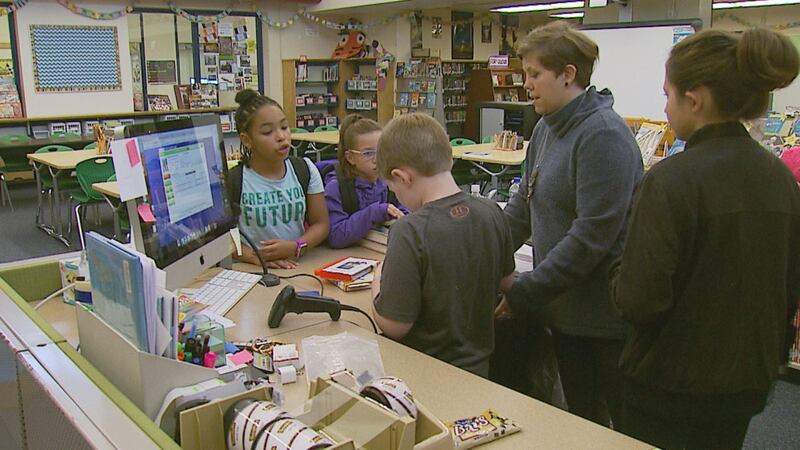 Published: Aug. 31, 2018 at 4:10 PM AKDT
Tudor Elementary's Librarian, Michelle Carton is back in the the spotlight this time, from Scholastic in their School Librarian of the Year Awards, 2018 Champion of Civic Engagement.
Carton says her civics lessons frequently involve social media and Skyping with astronauts and other students around the world. She's also known for making videos with her students that encourage kindness and environmental sustainability.
"Last year one of our favorite ones was learning about environmental impacts that are helping in Sidney, Australia, and our kids were pretty fascinated to find out that while we have to put on jackets and everything before going outside in the winter, for them, they have to gear up by putting on long sleeves and making sure everybody has to wear a hat... if you forget your hat, you're not allowed to go outside to play because the hole in the ozone and it's one of the most dangerous places on earth as far as sun exposure," said Michelle Carton.
Carton and her student also recently collected more than two thousand books for students in rural Alaska and kids affected by the wildfires in California.